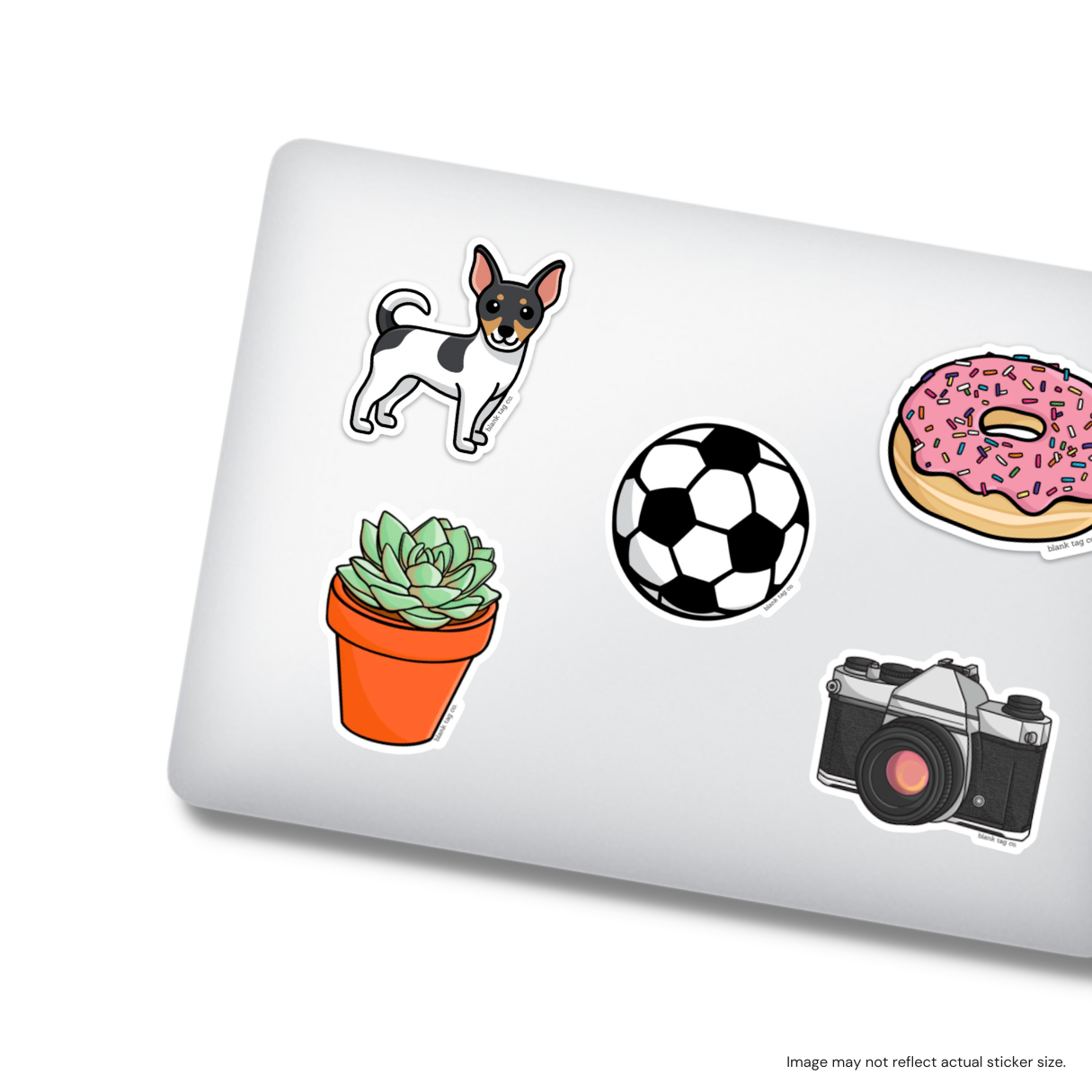 The Soccer Ball Sticker
---
Whether you wake up early to watch some Premier League or stay up late to watch a Liga MX game, we're all passionate about soccer. Soccer is a sport that unites the world every 4 years for the World Cup, and we can't wait to find out who will win the next one.
Also pictured: The Succulent Sticker, The Rat Terrier Sticker, The Sprinkled Donut Sticker and The Camera Sticker
Specifications:
Material: Thick, Premium Vinyl

This sticker is waterproof, scratch-proof, and weatherproof!
Thick, Premium Vinyl

Made in the U.S.A.

This sticker is waterproof, scratch-proof, weatherproof and dishwasher safe.
If you are not 100% happy with your stickers from Blank Tag Co. for any reason, you can return your item(s) for a full refund or exchange within 7 days of the stickers arriving. To get a full refund, returns must be unused and in the state you received them (meaning no wrinkles, already peeled, etc.).
We stand behind the quality so much that our stickers come with Lifetime Warranty. If your sticker starts to peel or fade, as a result of normal wear and tear, contact us here and we will replace it free of charge.

Our warranty only applies to our stickers and for the first application of the stickers. Warranty does not apply to stickers that are no longer available on our website.
Quality stickers at a great price. Fast shipping too.
Good size and nice um quality
Great for game water bottle
Great for game water bottle