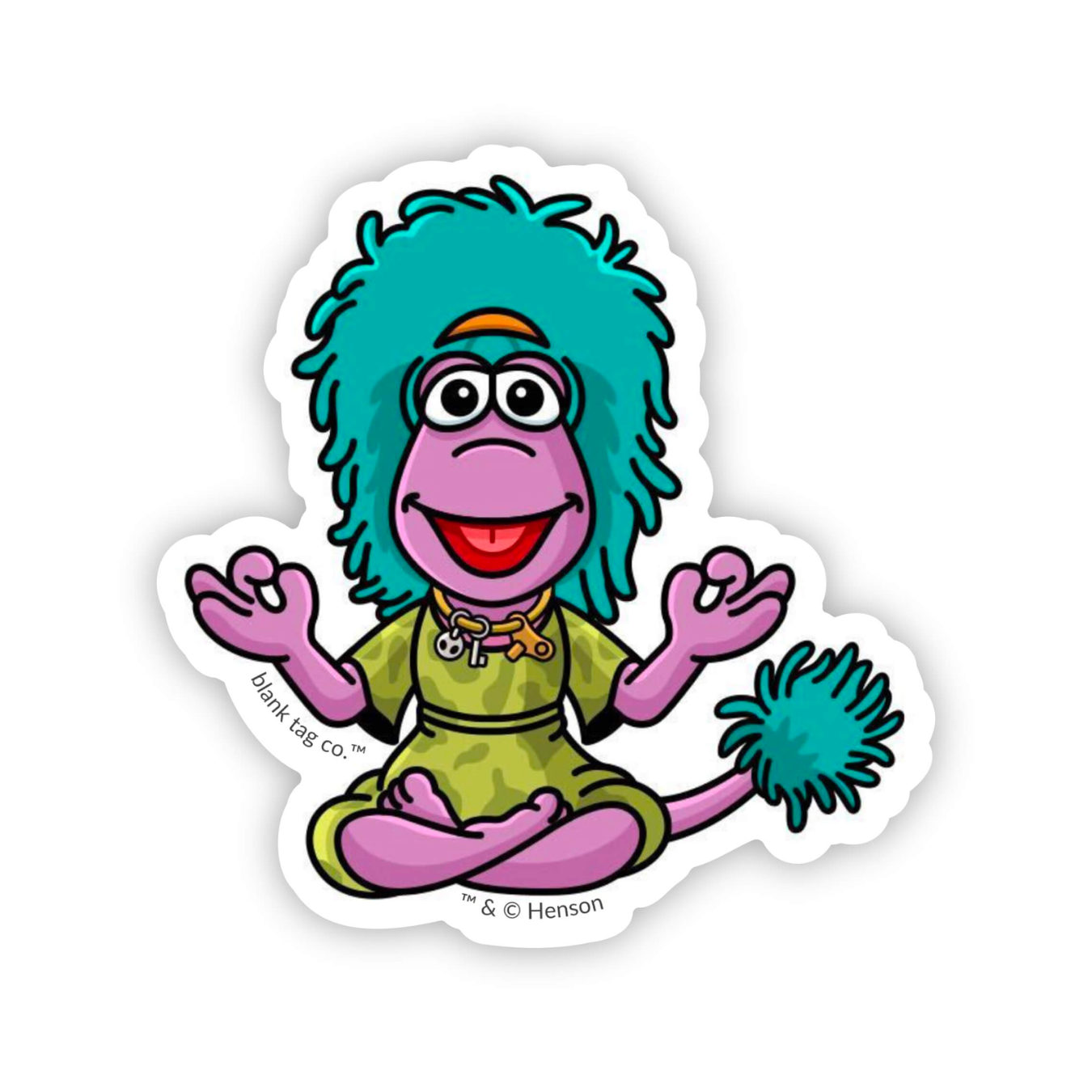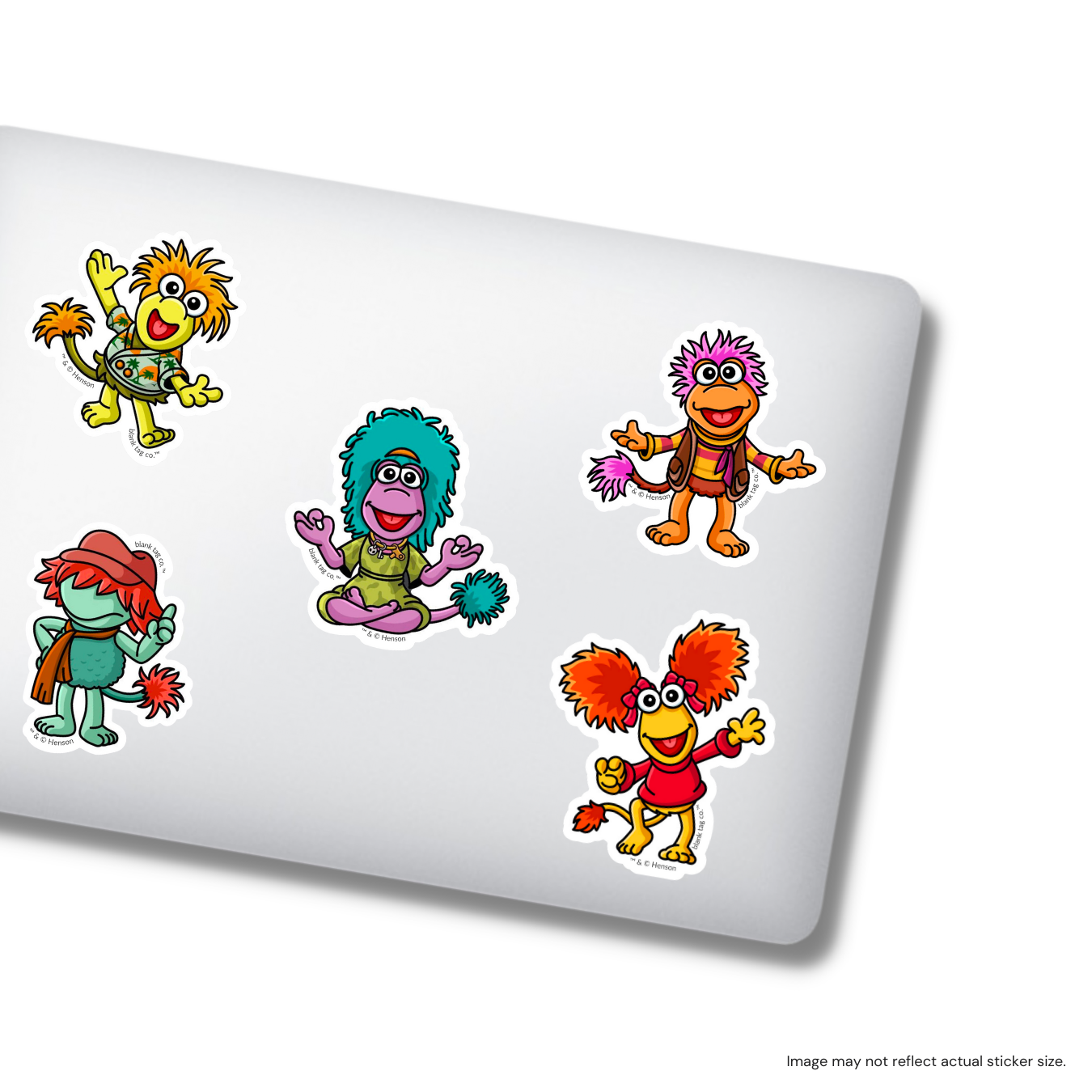 The Mokey Fraggle Sticker
---
Mokey, the artist, poet, and philosopher of Fraggle Rock, is here to captivate your heart. She finds fascination in the beauty and intricacy of her surroundings, constantly seeking new ways to share this profound feeling with others. Embrace Mokey's enchanting spirit with this sticker!
Collect all the Fraggles: The Red Fraggle Sticker, The Gobo Fraggle Sticker, The Wembley Fraggle Sticker and The Boober Fraggle Sticker

This Fraggle Rock product is exclusively available for purchase in the US and is an officially licensed merchandise bearing the trademark © 2023 The Jim Henson Company.  JIM HENSON'S mark & logo, FRAGGLE ROCK mark & logo, characters and elements are trademarks of The Jim Henson Company.  All Rights Reserved.

Thick, Premium Vinyl

Made in the U.S.A.

This sticker is waterproof, scratch-proof, weatherproof and dishwasher safe.
If you are not 100% happy with your stickers from Blank Tag Co. for any reason, you can return your item(s) for a full refund or exchange within 7 days of the stickers arriving. To get a full refund, returns must be unused and in the state you received them (meaning no wrinkles, already peeled, etc.).
We stand behind the quality so much that our stickers come with Lifetime Warranty. If your sticker starts to peel or fade, as a result of normal wear and tear, contact us here and we will replace it free of charge.

Our warranty only applies to our stickers and for the first application of the stickers. Warranty does not apply to stickers that are no longer available on our website.