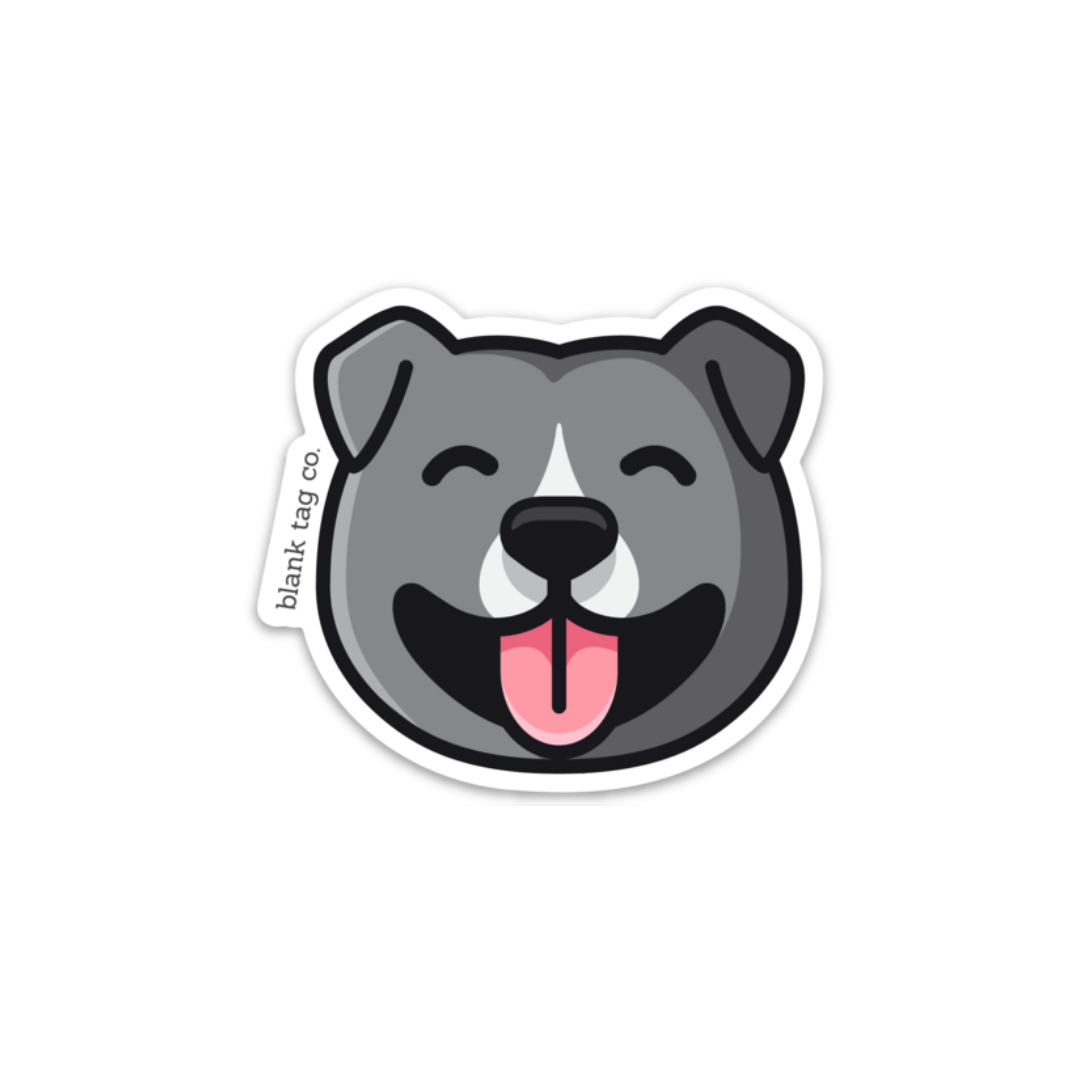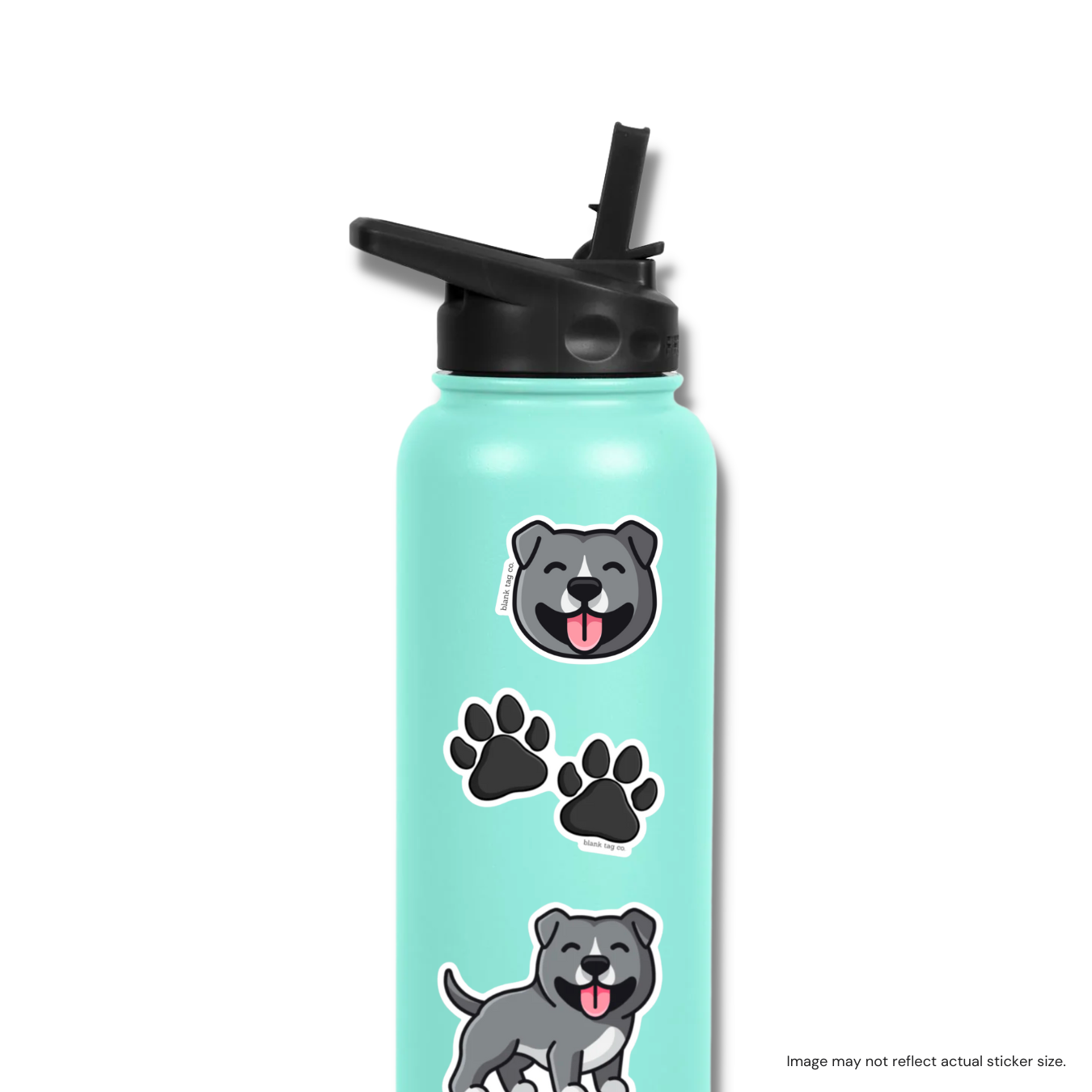 The Pitbull Face Sticker
---
This sticker captures the distinctive features and infectious smile of Pitbulls, showcasing their playful and affectionate spirit. Whether you're a proud Pitbull pet parent or simply an admirer of these amazing dogs, this sticker is a delightful addition to your collection.

Also pictured: The Pitbull Sticker and The Set of Paws Sticker

Thick, Premium Vinyl

Made in the U.S.A.

This sticker is waterproof, scratch-proof, weatherproof and dishwasher safe.
If you are not 100% happy with your stickers from Blank Tag Co. for any reason, you can return your item(s) for a full refund or exchange within 7 days of the stickers arriving. To get a full refund, returns must be unused and in the state you received them (meaning no wrinkles, already peeled, etc.).
We stand behind the quality so much that our stickers come with Lifetime Warranty. If your sticker starts to peel or fade, as a result of normal wear and tear, contact us here and we will replace it free of charge.

Our warranty only applies to our stickers and for the first application of the stickers. Warranty does not apply to stickers that are no longer available on our website.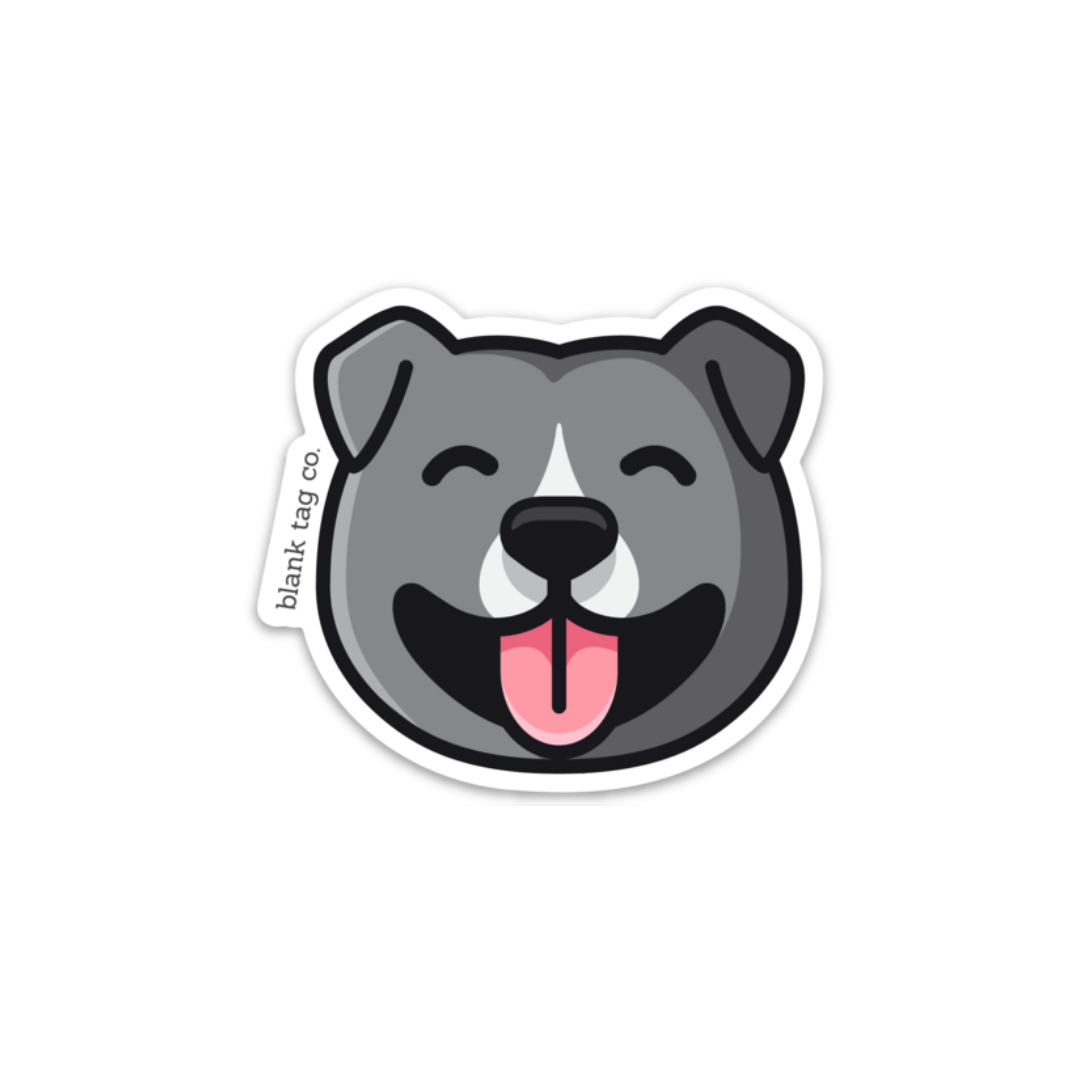 Pitbull
I absolutely love my sticker because the color and pattern are exactly what my dog, Pretzel, has. It's absolutely fitting for his looks. And the sticker adheres to my cup perfectly.
Memory
I bought the sticker in memory of my sweet, pitbull Camille, that just passed away.
Pitfalls Rule!
I fell in love with pitbulls when my son got one 14 years ago. She's the most loving dog, and I wanted to have a great sticker to remind me of her. This one is perfect!