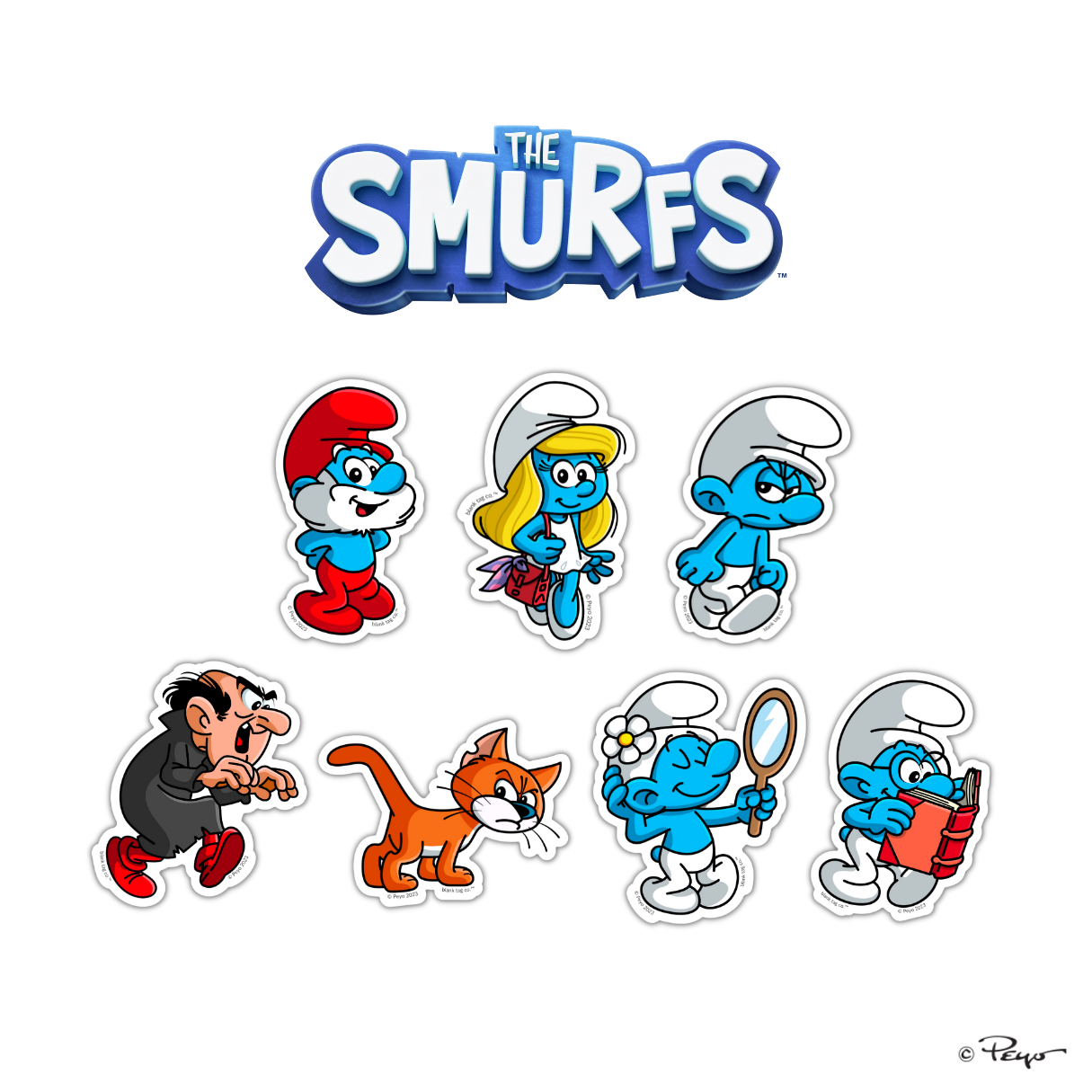 The Smurfs Sticker Bundle
---
This delightful collection features all your favorite Smurfs, from the wise Papa Smurf to the charming Smurfette, the grumpy Grouchy, the stylish Vanity, the brainy Brainy, and even the mischievous Gargamel and his sidekick, Azrael. This sticker collection is the perfect addition for you to adorn your belongings in Smurfy style!
Sticker Sizes:

The Papa Smurf Sticker: 1.7 x 3 in
The Smurfette Sticker: 1.9 x 3 in
The Grouchy Smurf Sticker:  2.1 x 3 in
The Vanity Smurf Sticker: 2.5 x 3 in
The Brainy Smurf Sticker - 2.2 x 3 in
The Gargamel Sticker - 2.6 x 3 in
The Azrael Sticker - 3 x 2.2 in

This Smurfs product is exclusively available for purchase in the US and is an officially licensed merchandise bearing the trademark © Peyo - 2023 - Licensed through Lafig Belgium.
Matte Finish
Thick, Premium Vinyl

Made in the U.S.A.

This sticker is waterproof, scratch-proof, weatherproof and dishwasher safe.
If you are not 100% happy with your stickers from Blank Tag Co. for any reason, you can return your item(s) for a full refund or exchange within 7 days of the stickers arriving. To get a full refund, returns must be unused and in the state you received them (meaning no wrinkles, already peeled, etc.).
We stand behind the quality so much that our stickers come with Lifetime Warranty. If your sticker starts to peel or fade, as a result of normal wear and tear, contact us here and we will replace it free of charge.

Our warranty only applies to our stickers and for the first application of the stickers. Warranty does not apply to stickers that are no longer available on our website.