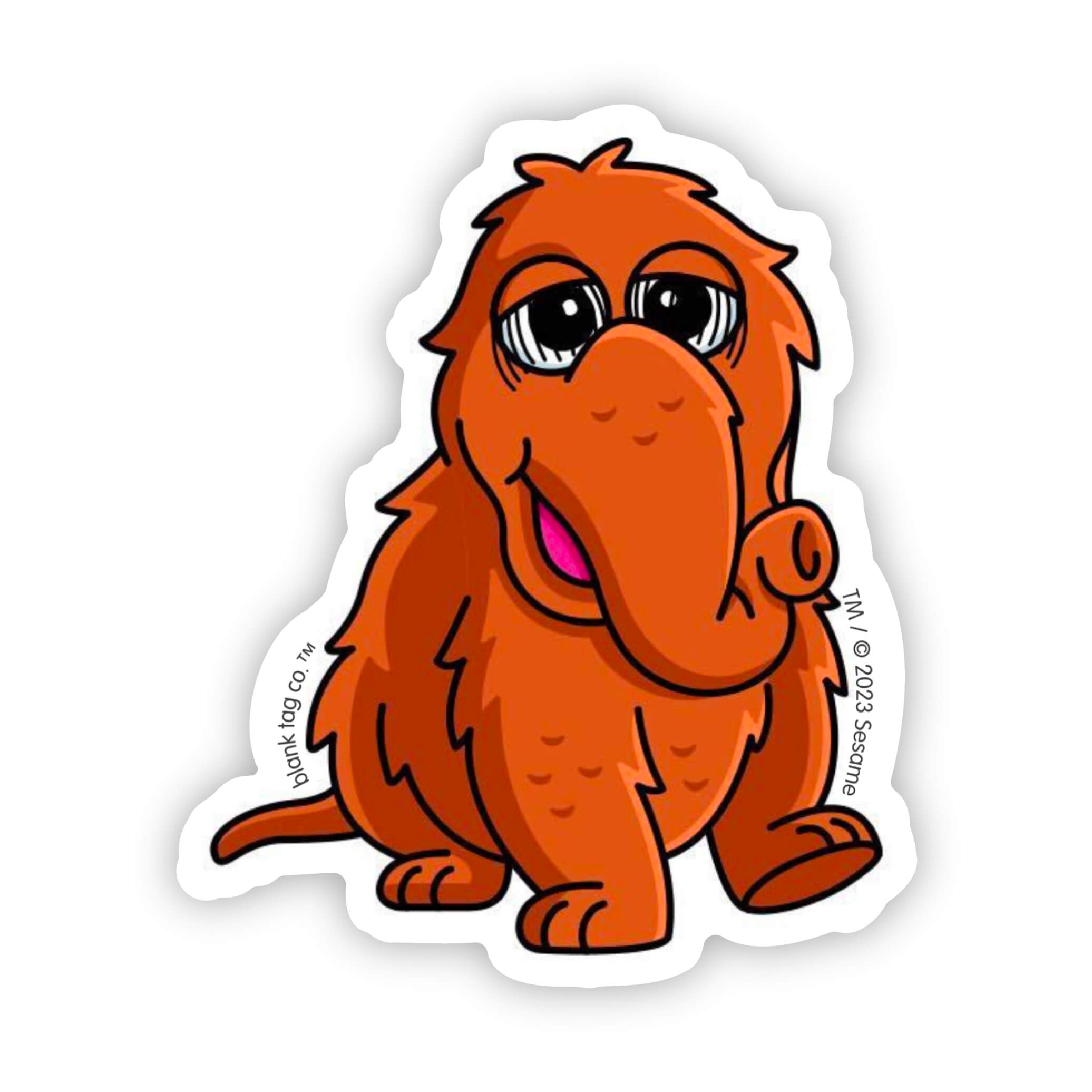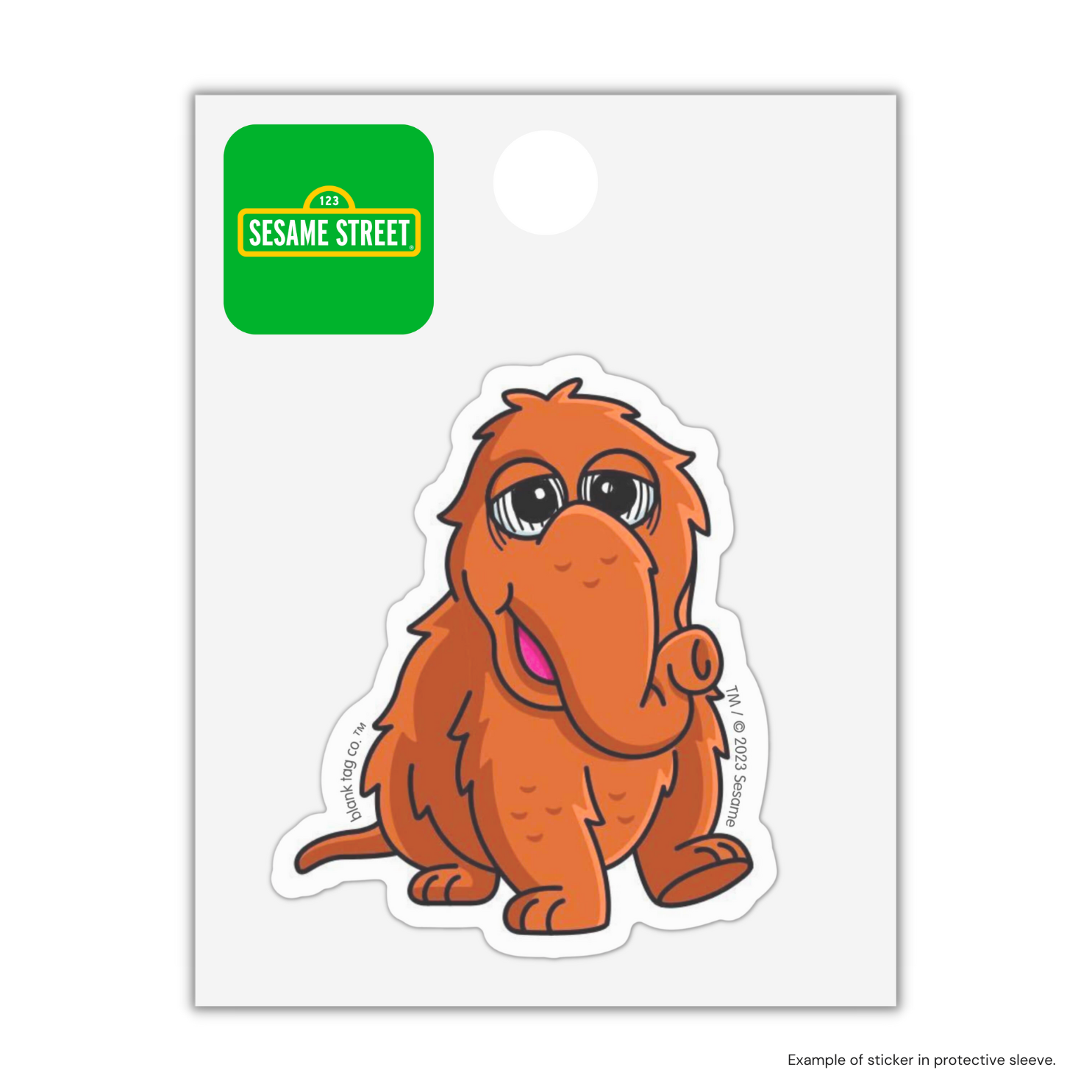 The Mr. Snuffleupagus Sticker
---
With his gentle nature, Mr. Snuffleupagus enjoys the simple pleasures of playing games, enjoying music, and appreciating the beauty of nature. Add this sticker to your collection and let his adorable presence, accentuated by his unmistakable long eyelashes, brighten your world with charm!
Collect the entire crew: The Grover Sticker, The Abby Cadabby Sticker, The Zoe Sticker, and The Slimey Sticker

This Sesame Street product is exclusively available for purchase in the US and is an officially licensed merchandise bearing the trademark ™/© 2022 Sesame Workshop.

Thick, Premium Vinyl

Made in the U.S.A.

This sticker is waterproof, scratch-proof, weatherproof and dishwasher safe.
If you are not 100% happy with your stickers from Blank Tag Co. for any reason, you can return your item(s) for a full refund or exchange within 7 days of the stickers arriving. To get a full refund, returns must be unused and in the state you received them (meaning no wrinkles, already peeled, etc.).
We stand behind the quality so much that our stickers come with Lifetime Warranty. If your sticker starts to peel or fade, as a result of normal wear and tear, contact us here and we will replace it free of charge.

Our warranty only applies to our stickers and for the first application of the stickers. Warranty does not apply to stickers that are no longer available on our website.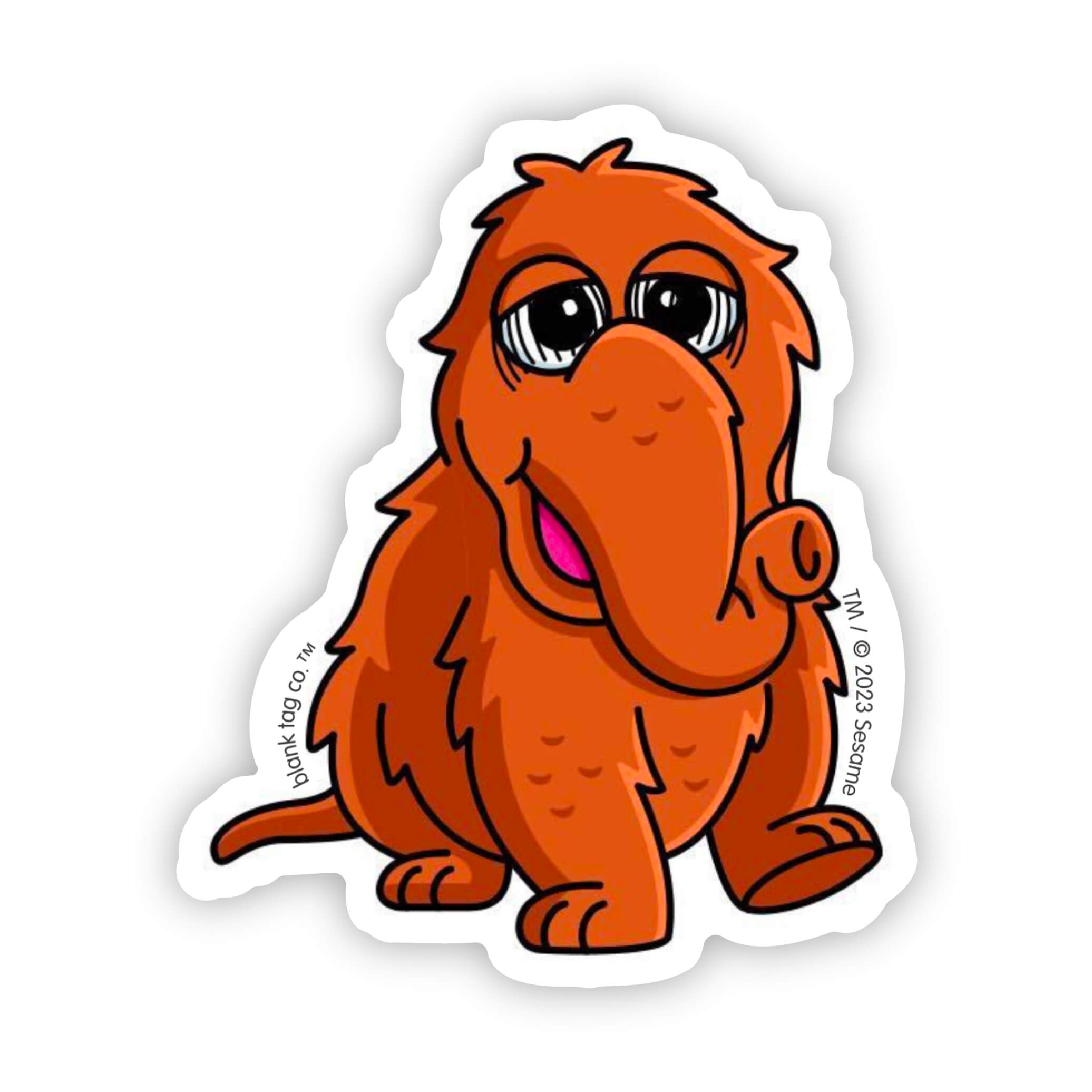 Mr Snuffleupagus sticker
Love him!! He was one of my favorite characters on Sesame Street, so glad you made a second round of characters.
I would like to suggest the Muppets next!! Trying to find a place to put him where I can see him all the time!
Love it
Love it. can't wait to find a home for it!
SO cute
Snuffalupagus for the WIN! When I saw these Sesame Street stickers I was FLOORED. Bought the entire first bundle, THEN saw Snuff & Grover, and HAD to get them too! Haven't stuck them anywhere yet; trying to figure that out, but WOW, they're amazing!!